Experience the #1 CCaaS-platform

Get started with your Customer Service omnichannel platform here
Channels Voice, E-mail & Chat - Free
Delivering the best agent and customer experience is easy with Connectel's cloud-based platform. Ensure customer satisfaction during every customer conversation and gather your customer service channels in one place. Ready to use within 24 hours.
GET STARTED WITH CONNECTEL'S PLATFORM FREE - INCLUDING VOICE, E-MAIL AND CHAT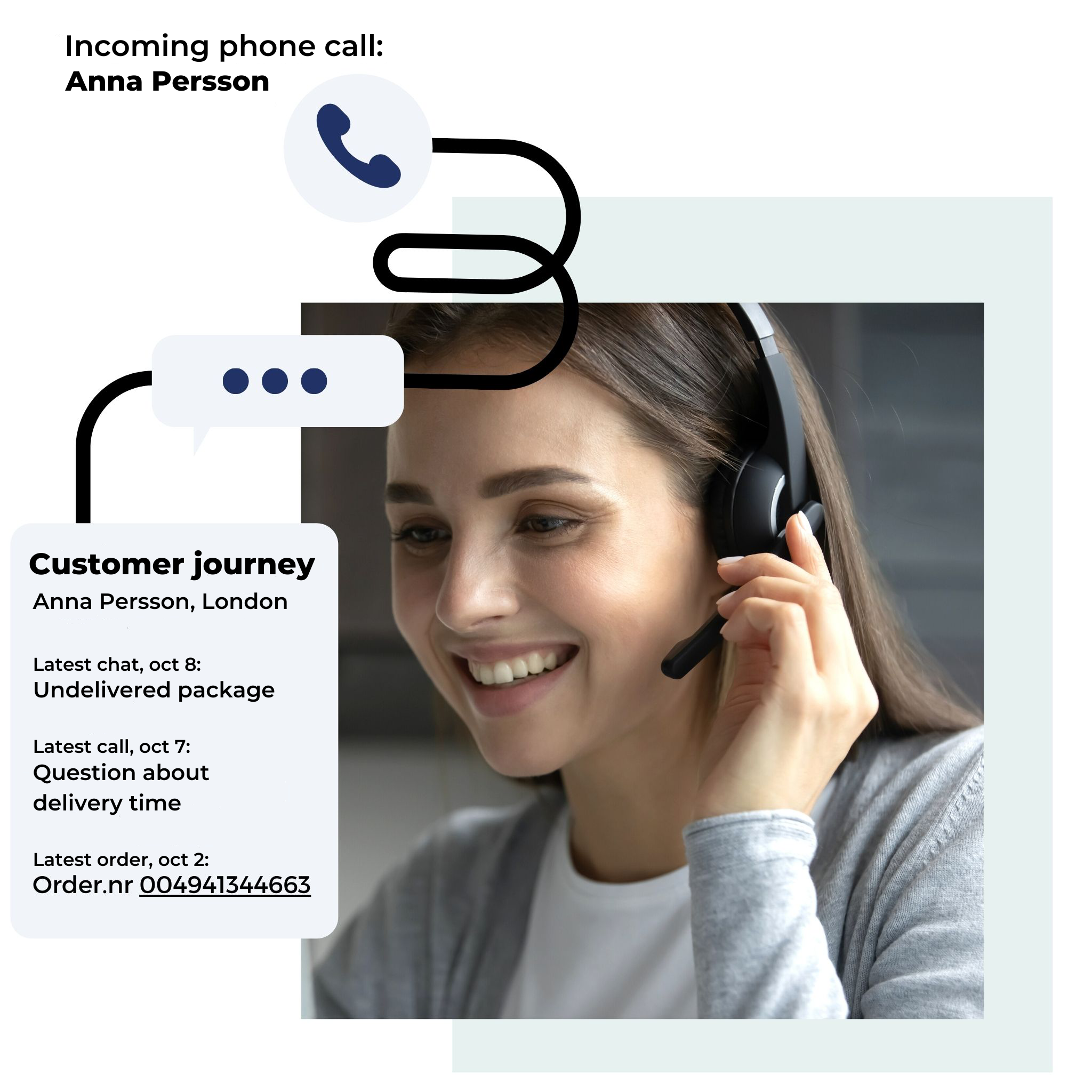 Customer Service departments powered by Connectel
BETTER CUSTOMER SERVICE AND SUPPORT
Deliver excellent customer experiences
CCaaS platform 100% in the cloud
To deliver world class customer service, Connectel offers a robust platform in the cloud. With focus on security and performance. Free of charge. Integrate your other systems through APIs, and scale with the platform as needed.
Chat, e-mail, voice och phone numbers included
You get direct access to your new customer service channels, calls and chat. Set up queues and receive data for analysis when your customers call in through numbers ported by Connectel. Place the chat widget on your website, no code necessary.
Simple onboarding
Get access to our Connectel Academy video course library - learn how to manage and adapt the platform to your needs. Use the simple drag-and-drop IVR function for incoming calls, meet the customer wherever you want.
NO BINDING PERIOD. NO HIDDEN FEES.
Connectel Freemium
Get started with your customer service together with Connectel's platform. Ready to scale up to match your needs, whenever you are ready. No credit card needed.
---
"With our new customer service platform, we have a flexible solution that meets our and the customers' needs. It is a scalable solution that enables us to offer better and more efficient CX. With access to excellent data and analysis tools, we can discover areas for improvement and find better ways of operating by the day."
"When we decided to search for a new Contact Center software supplier, we looked for an agile and technically skilled partner that could meet the demands of the various stakeholders at Zmarta. Connectel has surpassed our expectations in nearly every capacity, providing high quality and delivering exceptional value."
FAQ
Frequently Asked Questions
What is Connectel?
Connectel develops a software platform for customer service. The platform can collect all customer communications in one place and makes it easy to offer the service customers expect from your company. We simplify everyday life for the customer service department, regardless of the channel and wherever you or your customers are. Read more on Connectel.io.
What is Connectel Freemium?
We offer a free version of our platform. This allows you to easily get started with your telephony and chat channel, completely free of charge.
You get a phone number your customers can reach you on and a ready-made chat module that is easily applied to your website.
Give your customers the service they deserve. The platform can be scaled up with more functions, users and channels according to your needs, when you are ready.
Is it 100% free?
We are proud of our powerful CCaaS platform and want to let more companies experience the simplicity of offering world-class customer service. With the possibility of using Connectel Freemium, you get the chance to test whether Connectel can also help your customer service to the next level.
When do I need to switch to a paid plan?
Connectel Freemium continues without you having to switch to a paid version. If you want to add more agents, functions and channels, simply contact us here, and we will find a suitable solution. Or call us +46 (0) 101 800 000.
One platform for all customer service